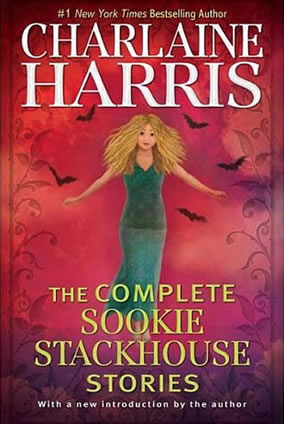 Some of the Sookie-verse characters and their associated backstories appear in short stories. Here are some guidelines for finding out more….
Readers of 'Fairy Dust' from Powers of Detection (Dana Stabenow ~ editor) will find out more about the fairy triplets. Sookie is also featured in this short story.
'Dancers In The Dark' from the Night's Edge Anthology (Maggie Shane) features a romance/thriller set in the fictional city of Rhodes. While Sookie is not featured, the world is part of the 'Sookieverse' and the two main characters from this short story reappear in All Together Dead, in the city of Rhodes.
'One Word Answer' is from the Bite Anthology, usually found under Laurel K. Hamilton as author. Some backstory on cousin Hadley is provided in this short story
'Dracula Night' from the Many Blood Returns anthology (Charlaine Harris & Toni L. P. Kelner ~ editors) finds Sookie as the only human invited to Fangtasia's annual gala celebration of Dracula's birth.
Q: When we hear about Cousin Hadley in DEFINITELY DEAD, it's like we're only getting part of the story.
A: Sookie's cousin Hadley's background is contained in the short story "One Word Answer," originally published in the anthology BITE. Laurell K. Hamilton is usually listed as the main writer in this anthology.
Special thanks to Sonofnorway for compiling this list.