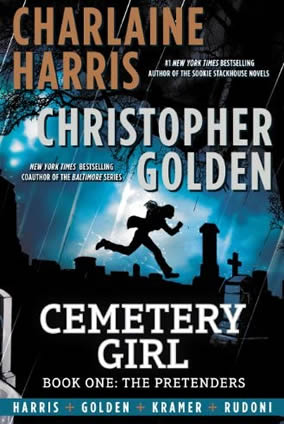 Cemetery Girl Book #1 with Christopher Golden
Charlaine Harris, the #1 New York Times bestselling author of the Sookie Stackhouse novels and the Harper Connelly Mysteries, and New York Times bestselling author Christopher Golden present an original graphic novel illustrated by acclaimed comic book artist Don Kramer—first in a brand-new trilogy.
She calls herself Calexa Rose Dunhill—names taken from the grim surroundings where she awoke, bruised and bloody, with no memory of who she is, how she got there, or who left her for dead.
She has made the cemetery her home, living in a crypt and avoiding human contact. But Calexa can't hide from the dead—and because she can see spirits, they can't hide from her.
Then one night, Calexa spies a group of teenagers vandalizing a grave—and watches in horror as they commit murder. As the victim's spirit rises from her body, it flows into Calexa, overwhelming her mind with visions and memories not her own.
Now Calexa must make a decision: continue to hide to protect herself—or come forward to bring justice to the sad spirit who has reached out to her for help…
InkLit, January 7 2014, ISBN-10: 0425256669, ISBN-13: 978-0425256664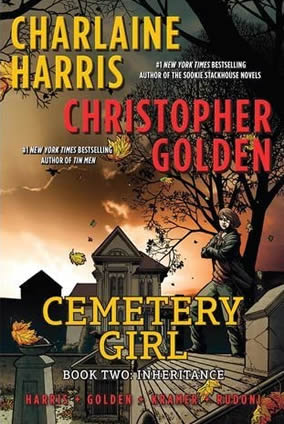 Cemetery Girl Book #2 with Christopher Golden
She calls herself Calexa Rose Dunhill. She has been living-hiding out-in Dunhill Cemetery ever since someone left her there to die. She has no idea who wants her dead or why, but she isn't about to wait around for her would-be killer to finish the job.
Despite her self-imposed isolation, Calexa's ability to see spirits-and the memories she receives from them-guarantees she'll never be alone, even among the deceased. The only living people she allows herself to interact with are Kelner, the cemetery's cantankerous caretaker, and Lucinda Cameron, an elderly woman who lives in an old Victorian house across the street. With their friendship, Calexa has regained a link to the world beyond tombstones and mausoleums.
Until the night she witnesses a murder that shatters her life-a life now under a police microscope-as their investigation threatens to uncover Calexa's true identity?
InkLit, October 6 2015, ISBN-10: 0425256677, ISBN-13: 978-0425256671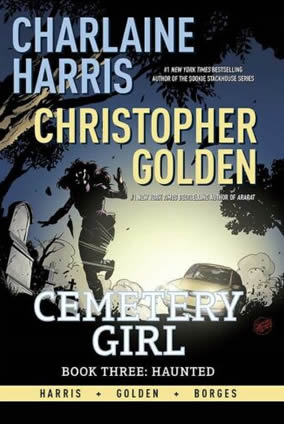 Cemetery Girl Book #3 with Christopher Golden
They call her the Ghost of Dunhill Cemetery, but most people think "the Cemetery Girl" is just a story. In some ways, that's true. Her chosen name is Calexa Rose Dunhill, but she doesn't know her real name. When she first arrived here, all she knew was that someone had tried to murder her, dumped her body, and left her for dead. Calexa has been hiding out, afraid to seek out her true identity in fear that her would-be murderer would find her and finish the job. And someone is searching for her¿a man named Salazar, who holds the key that will unlock the secrets of Calexa's past.
Calexa has new secrets as well?including the fact that she was murdered¿she did die, if only for a moment. And in that moment, something changed inside her. Now, if someone dies near her, their spirit is drawn to Calexa, drawn into her. It has happened twice before, but now?as her worst fears come true and there are killers on her trail?the third ghost to take up residence in Calexa's soul will change everything, and bring the Cemetery Girl trilogy to its shocking conclusion!
InkLit, October 6 2015, ISBN-10: 1524105333, ISBN-13: 978-1524105334