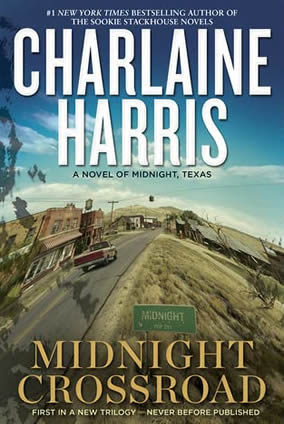 Midnight, Texas Series #1
From Charlaine Harris, the bestselling author who created Sookie Stackhouse and her world of Bon Temps, Louisiana, comes a darker locale—populated by more strangers than friends. But then, that's how the locals prefer it…
Welcome to Midnight, Texas, a town with many boarded-up windows and few full-time inhabitants, located at the crossing of Witch Light Road and Davy Road. It's a pretty standard dried-up western town.
There's a pawnshop (someone lives in the basement and is seen only at night). There's a diner (people who are just passing through tend not to linger). And there's new resident Manfred Bernardo, who thinks he's found the perfect place to work in private (and who has secrets of his own).
Stop at the one traffic light in town, and everything looks normal. Stay awhile, and learn the truth…
*Ace, March 31 2015, IISBN-10: 0425263169; ISBN-13: 978-0425263167 (P)
*Recorded Books, May 6, 2014, ISBN-10: 1490623981; ISBN-13: 978-1490623986 (A)
*Ace, May 6 2014, ISBN-10: 0425263150; ISBN 13: 9780425263150 (H)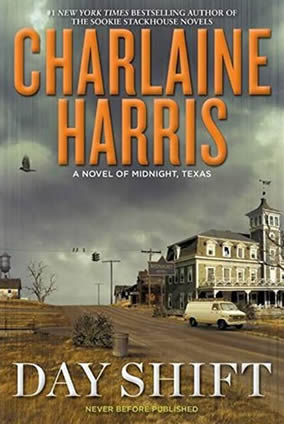 Midnight, Texas Series #2
In Midnight Crossroad, Charlaine Harris "capture[d] the same magic as the world of Bon Temps, Louisiana, and [took] it to another level" (Houston Press). Now the #1 New York Times bestselling author of the Sookie Stackhouse novels returns to the one-traffic-light town you see only when you're on the way to someplace else…
There is no such thing as bad publicity, except in Midnight, Texas, where the residents like to keep to themselves. Even in a town full of secretive people, Olivia Charity is an enigma. She lives with the vampire Lemuel, but no one knows what she does; they only know that she's beautiful and dangerous.
Psychic Manfred Bernardo finds out just how dangerous when he goes on a working weekend to Dallas and sees Olivia there with a couple who are both found dead the next day. To make matters worse, one of Manfred's regular—and very wealthy—clients dies during a reading.
Manfred returns from Dallas embroiled in scandal and hounded by the press. He turns to Olivia for help; somehow he knows that the mysterious Olivia can get things back to normal. As normal as things get in Midnight…
*Ace, May 5, 2015,  ISBN-10: 0425263193, ISBN-13: 978-0425263198 (H)
*Recorded Books, May 5, 2015, ISBN-13: 978-1490673738 (A)
*Ace, March 29, 2016, ISBN-13: 9780425263204 (P)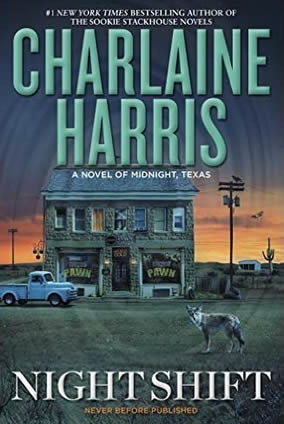 Midnight, Texas Series #3
From the #1 New York Times bestselling author of the Sookie Stackhouse novels comes the third novel of Midnight, Texas, the town where some secrets will never see the light of day…
 
At Midnight's local pawnshop, weapons are flying off the shelves—only to be used in sudden and dramatic suicides right at the main crossroads in town. Who better to figure out why blood is being spilled than the vampire Lemuel, who, while translating mysterious texts, discovers what makes Midnight the town it is. There's a reason why witches and werewolves, killers and psychics, have been drawn to this place…
*Ace, May 3, 2016, ISBN-13: 9780425263228 (H)
*Recorded Books, May 15, 2016, ISBN-13: 9781501924491 (A)